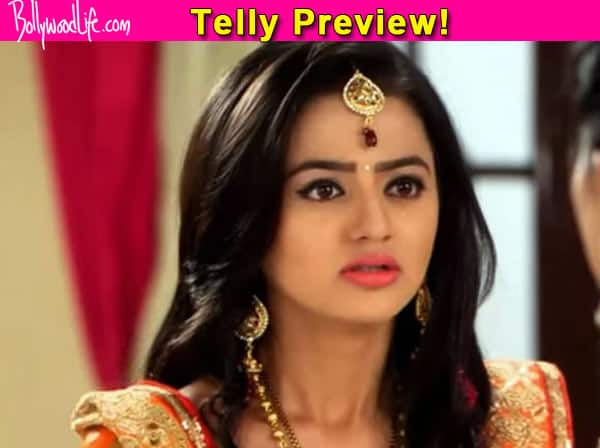 Viewers gear up for a supernatural track on the show amidst the trouble brewing in Swara and Sanskaar's life
Considering the success of supernatural elements on TV, it seems like the makers of Swaragini are itching to introduce that angle on the family drama. Yes, get set for a ghost track.
In the coming episodes, we will see Urvashi maasi (Sonia Singh) placing a garland on Sharmishtha's picture (Parineeta Borthakur) suggesting that she is dead. Swara (Helly Shah) will be furious and start screaming at Urvashi maasi. However, she will tell Swara that it was Janki's (Daljeet Kaur) ghost who placed the garden as she is unhappy with Swara and Sanskaar's (Varun Kapoor) impending marriage. In the coming tracks, Sharmishtha will see Janki's spirit. Swara will tell her that she is hallucinating but she will be extremely bothered by it.
The lovey-dovey couple has made plans to nab the culprit who is trying to ruin the marriage. We will see Sanskaar being suspicious of Kavita (Nikita Sharma) and buzz is his insecurities will be true. Apparently, his ex-flame will join hands with Urvashi maasi and try to kill Swara. She will do so to win Sanskaar's sympathy and get him back in her life. The two will hatch a deadly plan to kill Swara.
In the mean time, Laksh (Namish Taneja) will tell Ragini (Tejaswi Prakash Wayagankar) to sign Swara and Sanskaar's divorce papers. She will refuse saying that the two love each other. He feels that if she does not sign then she has changed to be a better person. Will Sanskaar save Swara and Laksh's betrayal of Ragini are highlights to watch out for?
Source:: Bollywoodlife