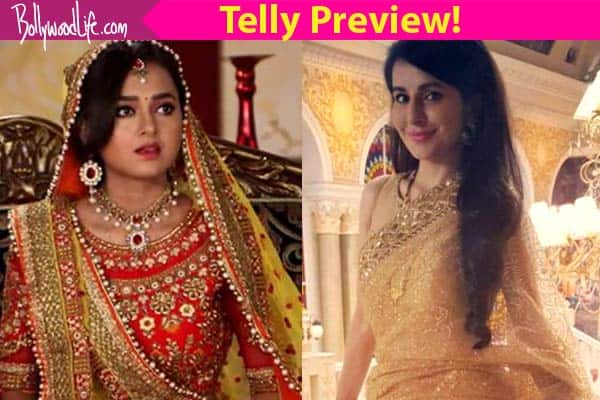 Oh No! This is what Daadi has vowed to do on the show
The coming episodes of Swaragini are power-packed ones. Here is helluva drama, excitement and suspense in store. We will see Kavya (Roop Durgapal) planting a bomb in the Maheshwari house and a blast will happen. Kavya will call the police and insist that Swara (Helly Shah) has planted the bomb in the house. The newly-married couple, Swara and Sanskaar (Varun Kapoor) will start doubting Kavya's intentions. In the meanwhile, Ragini (Tejaswi Prakash Wayagankar) will keep tabs on Kartik, who is somehow related to Kavya. Everyone will start wondering about Lakshya's (Namish Taneja) changed behaviour and wonder if he's hypnotized or on drugs.
In Baadi, Ragini's Daadi (Alka Kaushal) will vow to get her married in 15 days time. She will be rejected by a number of suitors but one guy will come home to see her. He will spot a ring on Ragini's finger (her engagement ring) and ask her a number of objectionable questions. She will be furious and break off the alliance. Lakshya will hear the story of her engagement and start feeling restless.
Swara and Sanskaar will team up to find out the truth behind Kavya's plans and why she is after the family. Ragini will also follow Kartik to find out the truth behind his involvement. There is buzz that he will start harassing Ragini and seek her attention. Stay tuned for more updates on the hit show…
Source:: Bollywoodlife