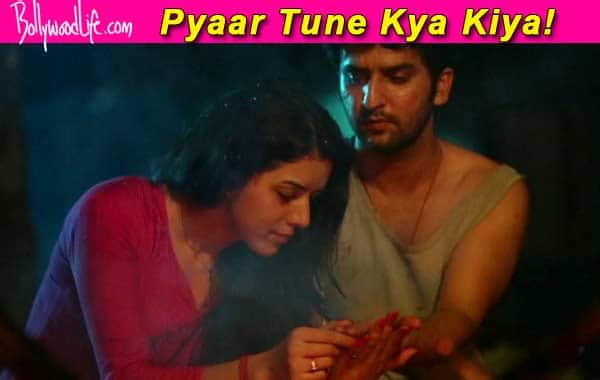 Zing is coming up with a new love story on Pyaar Tune Kya Kiya this Friday
It's not exactly a match made in heaven when you see the odds, it's something right out of a 90s' Bollywood movie. A cop's daughter falls in love with a gangster.
Kanika (Priya Chauhan) develops feelings for her kidnapper, Chandu (Puru Chibber) and hopes to have a future with him. Of course, she hopes that he will change his ways someday; she starts dreaming of that uncertain future.
But fate has something else planned for her. ACP Roy, a brave police officer is determined to wipe the city clean of the gangsters and manages to get hold of the infamous gangster Borde. This accomplishment is still incomplete as Borde's crime partners Chandu and Milind manage to escape during the operation. In no time, they start plotting, to rescue their boss from custody. After failing in their attempt, Chandu and Milind decide to give it a final shot and kidnap Kanika to blackmail ACP Roy. However, Kanika who is as brave as her father does not give into torture and denies asking her father for Borde's liberation. On the contrary, she attempts to persuade Chandu and Milind to choose a better life and surrender. In the meantime, Kanika is exposed to Chandu's true nature and realises that he is not a bad person and operates as a gangster only for money. In no time, she develops a liking for Chandu.
Will Kanika be able to convince Chandu to surrender? Will ACP Roy be able to accept his daughter's love for a gangster? Will Kanika and Chandu ever come together?
To see how love changes a gangster's life for better, catch the latest episode of …read more
Source:: Bollywoodlife