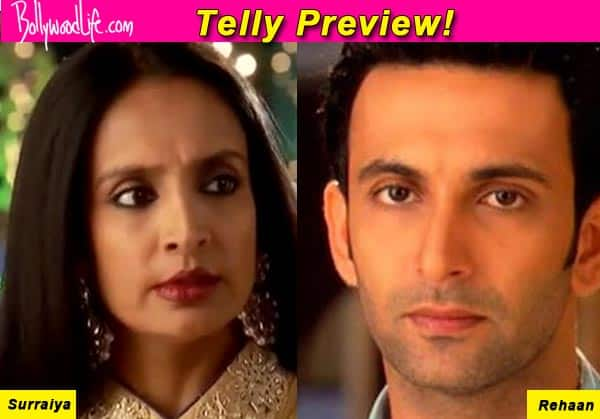 Zain's mother had killed Rehaan's wife in a car accident
Previously we had reported that Rehaan (Nandish Sandhu) exposed Surraiya (Suchitra Pillai) for kidnapping Bilal (Neil Motwani) minutes before his wedding with Aaliya (Preetika Rao); reason being she didn't want Aaliya back in her house which would have happened if Bilal married her.
In yesterday's episode, Nafisa revealed to Surraiya that she is the actual culprit behind Usman's death and not Aaliya. A shocked Surraiya slapped Nafisa (Gunjan Vijaya) and rushed to Aaliya's house to apologise. Zain's (Harshad Arora) love interest forgave Surraiya, however, she soon realised that Surraiya has some connection with Rehaan's wife, Rida's, accident.
Though Rehaan believes that even though it was an accident Surraiya should be punished for her crime. He gets Surraiya arrested. Moreover, Rehaan will also divorce Aaliya for the second time. How will Zain react to her mother's arrest? Will this affect Zain's relationship with Aaliya? Stay tuned to find out!
Source:: Bollywoodlife