By kiran kaur | Letty Mariam Abraham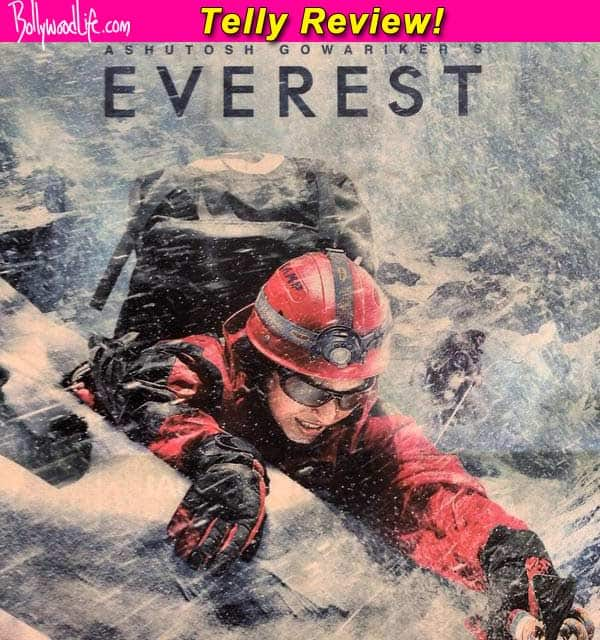 The show started with great promise but we doubt it will click with the audience
We've been impatiently waiting to see Ashutosh Gowariker create magic on the small screen ever since he announced his TV show. The concept of a girl climbing Mount Everest brought about this unexplained feeling of victory that cannot be expressed in words.
When we spoke to Ashutosh about the show and the concept, he clearly said that in order to tap into the television viewing audience, his central character had to be a female. Well we understand that concept. He then wowed us by telling that his entire cast and crew actually climbed 12000 ft and shot in the most difficult of terrains.
Story
Like you already know, Everest is the story of an ordinary girl, Anjali Singh Rawat (Shamata Anchan), trying to do something extra ordinary. And she does this so that her father, Brigadier Jagath Singh Rawat (Manish Chaudhary), can approve of her and talk of her with pride. She overhears her father talk about his misfortune of having a daughter instead of a son who would have made him proud by joining the army. Heartbroken but with a new determination Anjali promises to do something that will make her father proud. On a parallel track, there's another story of a journalist – Akash Joshi (Rohan Gandotra)- who lost his friend in a freak accident on an assignment. Ramesh Roongta (Rajat Kapoor) is a business tycoon who wants to sponsor the famous mountaineer Arjun Sabharwal and his next peak – Everest. Ramesh wants Akash to cover Arjun's achievement and make a documentary.
The Good
The starting sequence when Anjali is at the edge …read more
Source:: Bollywoodlife