Bollywood Movie Review

Directed by Avinash Das, Anaarkali Of Aarah is about a nautch girl, Anaarkali (Swara Bhaskar), in Araj, Bihar, who has received singing and dancing from her mother in legacy, keeps away the advances of debauched Vice Chancellor Dharmendra Chauhan (Sanjai Mishra), and copes with this humiliation, fighting to preserve her dignity forms the crux of this simple but strong film. The message of respecting a woman's right to physicality resonates strongly, albeit in a small town setting reminiscent of the recently released film "Pink".
What's hot, what's not?
Performing regularly at weddings, functions and local events, luring her audience with her innuendoes-laden songs, Anaarkali is the heartthrob of many but catches the fancy of the Vice Chancellor who is smitten with her to the extent that he gets drunk one night at a function and misbehaves with her in public.The film boasts of a simple story but well-written screenplay, astutely handled by debutant director Avinash Das. There are no unnecessary Bollywood-esque meanderings or deviations. He remains true to the story and engrosses you completely in Anaarkali's life.
The second half of the film, however, drags a tad in parts. The climax gives you an adrenaline rush owing to its tempo and the ...read more

Anushka Sharma and Diljit Dosanjh's Phillauri has released and while the movie looked interesting on paper, it has not garnered a positive response from the audience. The critics have also given mixed reactions towards the movie, making it a really bad start for it. However, the fact that everyone has been raving about Anushka, Diljit and Suraj's performance will give the makers something to be happy about. But the fact that no one has spoken so highly of the movie is worrisome. After NH10 got critical appreciation and was successful at the box office, everyone had high hopes from Anushka's second production venture. However, it could only manage mixed reviews. Check out what the critics had to say right here…
In their 3 star review, Times of India mentioned, "Conceptually, Phillauri is a winner and that much was evident from the trailer. The idea is superbly original, culturally on point and has great potential. The problem is, you only get what you see in the trailer. Nothing more (and thankfully nothing less). The hilarious, exciting one-line plot develops into a two-and-a-half hour film that is full of romantic-movie tropes. The invisibility of the ghost can only get so ...read more
TV News and Gossip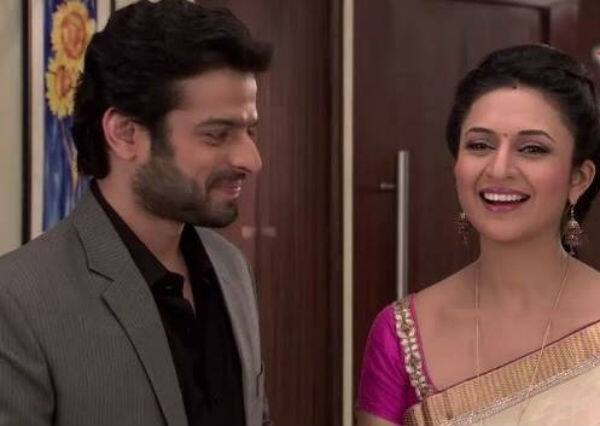 Indecisive and dumb, Raman is definitely not a hubby Ishita deserves
Star Plus' Yeh Hai Mohabbatein is currently focusing on Ruhi where her custody has been assigned to Shagun( Anita Hassanandani). Raman(Karan Patel) and Ishita (Divyanka Tripathi) cry each day over losing Ruhi and the same can be blamed on Raman. What kind of a husband or a father is THAT careless about his daughter? So here are 5 reasons why I think Raman is the most dimwitted husband Ishita could get:
Careless signatures
Heights of dumbness were met by our very own Raman Bhalla, who signed the wrong documents by mistake and happily handed over Ruhi's custody to Ishita. The evil Shagun tricked Raman into signing the papers and the latter happily obliged, without paying attention to the details in them. How stupid can you get Raman? The Punjabi munda should know well by now that Shagun isn't a candy selling 5 year old girl, who he should entertain.
Puppet in the mastermind's hand
Raman has no spine. Ishita was the one, who truly fought for Ruhi while Raman sat back and watched the show. Adding to that, I would like to mention the vile manner in which he's letting Ashok puppet him around. His daughter Ruhi is being manipulated and used by Ashok- Shagun for an ad campaign and Mr Bhalla is unable to pull her out of the same. Why? Too scared of bhoo bhoo man Ashok?
Great ex-pectations
Raman's ex Shagun walked in, in the Bhalla house with great expectations. The vamp has managed to destroy the Bhallas by taking away their daughter Ruhi and creating differences by manipulating them all. I have one question; why didn't Raman ...read more
[td_block_social_counter custom_title="Hot in Bollywood"]
- Advertisement -
LATEST REVIEWS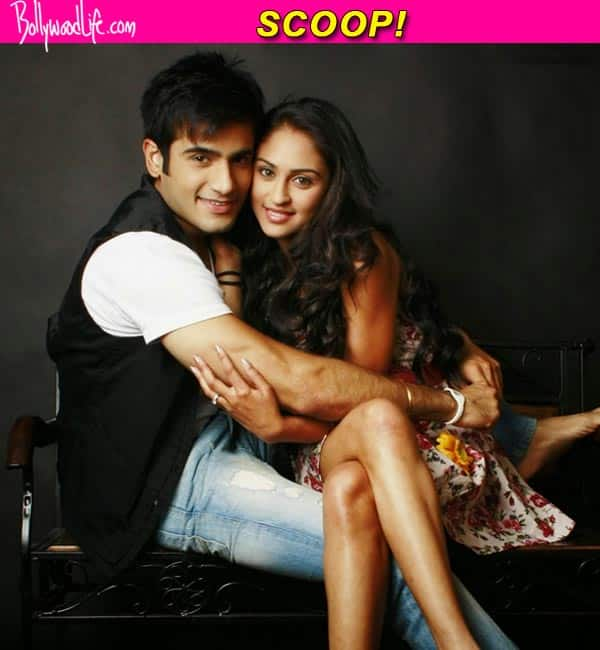 The actors came together for Star Plus' Ek Hazaaron Mein Meri Behnaa Hai and since then there have been speculations about their alleged relationship
The Jhalak Dikhhla Jaa 7 finalist, Karan Tacker is undoubtedly perfect hero material, and it seems currently he is the hero in Krystle D'Souza's life. In the past few days, Krystle has been promoting Tacker and requesting people to vote for him for JDJ. In fact, she joined the telly actor in his teen ka tadka round as well.
Krystle has been singing praises for Karan on social networking sites, but we let it go considering it's a friendly gesture and any friend would happily do that.
However, recently we spotted the duo at the airport coming back from Goa. Now there's no harm to go holidaying with friends, but why hide it from the world.
Considering they are so addicted to twitter – why not put up photographs of this 'so-called-friendly' trip on social networking sites. Well we believe there's definitely more to what meets the eye in this 'friendly relationship', right BollywoodLifers?
Stay tuned to this space for more news and gossip on tellyland.