DON'T MISS
Sushant Divgikar, the winner of Mr.Gay India 2014, hopes that his presence on the reality show "Bigg Boss 8" can change perceptions of people about the LGBT (lesbian, gay, bisexual and transgender) community.
Bollywood Movie Review

Bollywood has witnessed superhero films in the form of KRRISH, RA. ONE and a handful of others. This week's release is A FLYING JATT, which stars Tiger Shroff, Jacqueline Fernandez and Nathan Jones. Will A FLYING JATT pass the 'Box-Office' test with 'flying colours' or simply 'land' with a thud, lets analyze.
Balaji Motion Pictures' A FLYING JATT is essentially of the origin and inception of a reluctant superhero, who is afraid of heights. The film starts off with the introduction of the filthy rich and extremely money-minded Malhotra (Kay Kay Menon) and his expansion plans for his construction company. Amidst his plans of expansion, Mrs. Kartar Singh aka Bebe (Amrita Singh) acts as a barrier as it's her (late) husband's land that Malhotra wants to usurp for his project. Even when Malhotra offers double the value of the land to Bebe, she just does not budge to his offer, as she reasons that Malhotra's companies are the root cause of pollution in the city. That's when Malhotra summons the deadly and towering Rakka (Nathan Jones) so that he could throw Bebe and the other residents out of the 'Kartar Singh Colony', which is also home to an extremely pious and wish fulfilling tree. When Rakka is just about to cut down the tree, opposition comes in the form of Aman (Tiger Shroff), a normal martial arts teacher in a school. Just as when Rakka is about to chop the tree, a certain miracle takes place and, while Aman is blessed with superlative superpowers, Rakka on the other hand, gets the evil powers. Rakka's powers become deadlier whenever he inhales the polluted air. Seeing Aman with superpowers, his mother nicknames him as 'Flying Jatt', after his late father. What happens after that are a series of fights between Flying Jatt and Rakka, rescue missions galore and many such events. Amidst all this, there also exists Aman's unspoken love for Kirti (Jacqueline Fernandez), who is unaware of the fact that everyone's angel saviour 'Flying Jatt' is Aman himself. Does Aman ever muster the courage to confess his love to Kirti, does Kirti ever get to know that Aman and Flying Jatt are one and the same, does the Flying Jatt manage to beat Rakka's... is what forms the rest of the story.
The fight between good and bad, noble versus immoral, virtuous versus corrupt has been depicted in film after film.
...read more
TV News and Gossip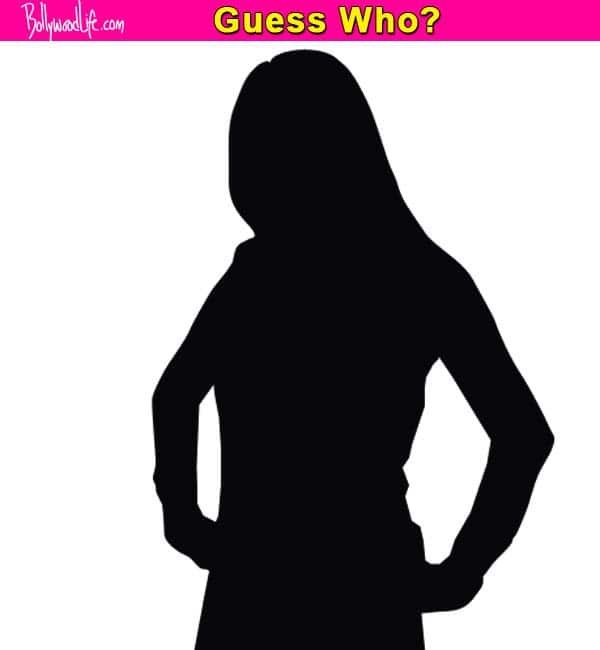 This popular actress has found a way to be happy and upbeat all the time
This actress is lately seen on a reality show. According to recent reports, she smokes up after every two hours of shoot. The actress is also a popular name in Bollywood and has entered television a few years back.
This actress has gotten several nose jobs and is addicted to coke. In between shoots, she goes into a vanity van, gets high and then comes back on the show to continue with the shoot. There have been times when the actress has delayed shoots because of her addiction. She had a flourishing career in Bollywood, but things went south soon. She had done several other shows before this one but none have really worked on the small screen.
She has worked with some really great directors in the industry. Everyone in the industry apparently knows of the actress' habit, rumour has it that she has been to the rehab for this once. Well if you've already guessed the name then write to us in the comment section below the article.
Guess Who: This TV stud is flirting with three Ex-Bigg Boss beauties simultaneously!
Guess Who: The married actress was seen getting too close to a popular TV actor
Guess Who: The actress demanded an award for attending the award ceremony
...read more
- Advertisement -
LATEST REVIEWS
Every season brings in a new trend with our Bollywood Divas flaunting them at parties and events. This season Off-Shoulder dresses have made it to the the top with everyone opting for it. In fact at the recent Mirchi Music Awards 2016, many actresses were seen in off-shoulder dresses, and so let us have a look at who wore what :
Priyanka Chopra At Oscars
Priyanka Chopra was styled by an LA Stylist Sophia Banks for the Oscar Red Carpet and she was seen in a Zuhair Murad number. It was outstanding to see the white beautiful off-shoulder flowy gown with fine details and a wired bodice! Clearly Priyanka rocked the off-shoulder dress at the Oscars.
Aditi Rao Hydari at Music Awards
Aditi Rao Hydari was wearing a Sana Barreja outfit at the Mirchi Music Awards 2016. The elegant black ensemble styled by Saman Ratansi was again an off-shoulder beautiful dress.
Surveen Chawla
In Tanieya Khanuja outfit, Surveen rocked the red carpet of Mirchi Music Awards 2016. The off-shoulder beautiful balloon skirt dress made her stand out from the rest.
Sushmita At Asia Spa Awards
Sushmita Sen walked down the Red Carpet of Asia Spa Awards wearing a Bodycon, broad neck dress. Though her dress was not a complete off shoulder, but definitely was tending towards it. She looked gorgeous.
Madhuri Dixit At Mirchi Music Awards
Madhuri Dixit Nene scintillated the evening at Mirchi Music Awards with her beautiful golden floral off-shoulder dress. The charisma and charm Madhuri has remains unmatched till date and she carried the off-shoulder gown so gracefully
Which one is your favourite?
...read more