Bollywood Movie Review
The audio of BAREILLY KI BARFI meets expectations and has a nice variety catering to all tastes (mass and class) and is in keeping with the subject...
...read more

Akshay Kumar deserves an extra pat on his back for highlighting a relevant issue through a mainstream cinematic medium...
...read more
TV News and Gossip
Bigg Boss 7's latest evicted contestant Kamya Punjabi expressed her opinion that Gauhar's presence on the show has done more bad than good for Kushal Tandon. Kamya also said that Sangram Singh deserves to win the show. Kamya said, "If
[td_block_social_counter custom_title="Hot in Bollywood"]
- Advertisement -
LATEST REVIEWS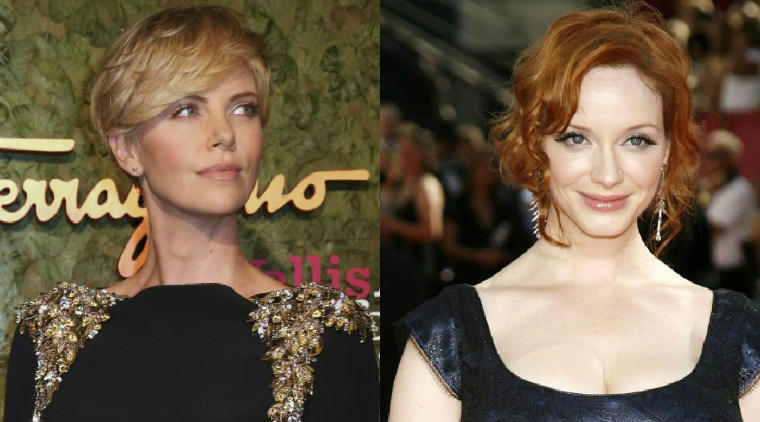 Christina Hendricks will play the mother to the younger version of Charlize Theron. (Source: Reuters)
Christina Hendricks said she is fine with playing Charlize Theron's mother in Gillian Flynn's film adaptation of "Dark Places". The "Mad Men" star signed on to the big screen drama to play Krissi Cates, a stripper harboring secrets about the death of the Day family, but the actress was later thrown for a loop when producers asked her to play an entirely different role on the first day of filming, reported Us magazine.
"I got there and was doing a hair and makeup test (as Krissi) and was putting on this long blonde wig, and then they said, 'Charlize and Gilles (Paquet-Brenner, the director) would like to see you on set. And I thought, 'Okay, they're not going to like the wig, I get it,'" Hendricks, 40, said. "They said, 'We lost our Patty. And we were wondering if you want to play Patty Day instead of Krissi,'" Hendricks added. "I came about it in a very odd way … (and) it threw me for a loop, but it ended up working out."
Theron, 39, appears in the film as Libby Day, who witnessed her family being murdered when she was just eight-year-old. Hendricks will play the mother to the younger version of Theron.
...read more