Bollywood Movie Review

Anushka Sharma and Diljit Dosanjh's Phillauri has released and while the movie looked interesting on paper, it has not garnered a positive response from the audience. The critics have also given mixed reactions towards the movie, making it a really bad start for it. However, the fact that everyone has been raving about Anushka, Diljit and Suraj's performance will give the makers something to be happy about. But the fact that no one has spoken so highly of the movie is worrisome. After NH10 got critical appreciation and was successful at the box office, everyone had high hopes from Anushka's second production venture. However, it could only manage mixed reviews. Check out what the critics had to say right here…
In their 3 star review, Times of India mentioned, "Conceptually, Phillauri is a winner and that much was evident from the trailer. The idea is superbly original, culturally on point and has great potential. The problem is, you only get what you see in the trailer. Nothing more (and thankfully nothing less). The hilarious, exciting one-line plot develops into a two-and-a-half hour film that is full of romantic-movie tropes. The invisibility of the ghost can only get so ...read more

Lacking the Dillairi (guts, boldness) seen in Anushka Sharma's debut production NH10, PHILLAURI takes a very looooooooooong route ...
...read more
TV News and Gossip The actress was left speechless…
Kapil Sharma is one of the funniest guys ever, but he has a lot of other talents than just acting and making people laugh. He is a true multi-talented star and we have proof too! We have seen the actor sing a lot of times, but his latest act during The Kapil Sharma Show has left everyone mesmerized. The Banjo team including Nargis Fakhri, Riteish Deshmukh and Dharmesh Yelande had visited the popular show to promote their film and during a part of the show, Kapil dedicated a song to Nargis!
The romantic number – Main Jahaan Rahoon not only mesmerised us but even made us feel loved. In fact, he sung it so well that Nargis was left speechless while the crowd went berserk. Kapil, on the other hand, was his normal self and even cracked a joke after the act. The original singer of this song – Rahat Fateh Ali Khan, had visited the Kapil Sharma Show a few months back and we are sure Kapil may have taken some tips from his as he seemed to have perfected this love track.
Here we have the charming @KapilSharmaK9 dedicating a song to @NargisFakhri – during our break time. #BanjoOnTKSS pic.twitter.com/jrjhYtaLLD

— Riteish Deshmukh (@Riteishd) September 14, 2016
Meanwhile, Riteish recorded this act and put it on Twitter Since then, lot of people have spoken about his singing skills and his song dedication. Nargis and Riteish were on the show to promote Banjo. The film is directed by Marathi film-maker Ravi Jadhav who will make his Bollywood directorial debut with this one. The movie is about Banjo players from Maharashtra and how this art has been neglected despite numerous youngsters getting involved in it.
Talking about their look, Nargis looked sizzling in a black and silver top paired with a black jeans. Riteish too looked handsome in a black shirt with a maroon overcoat and black jeans. Kapil was his fab self as he wore a white tee along with a dark brown coat and black jeans.
ALSO READ – Kapil Sharma's big fight with PM Narendra Modi on Twitter BACKFIRES!
Recently, Kapil Sharma ran into controversy after he tweeted to PM Narendra Modi, blasting him coz he was asked for a bribe of Rs 5 lakh by ...read more
[td_block_social_counter custom_title="Hot in Bollywood"]
- Advertisement -
LATEST REVIEWS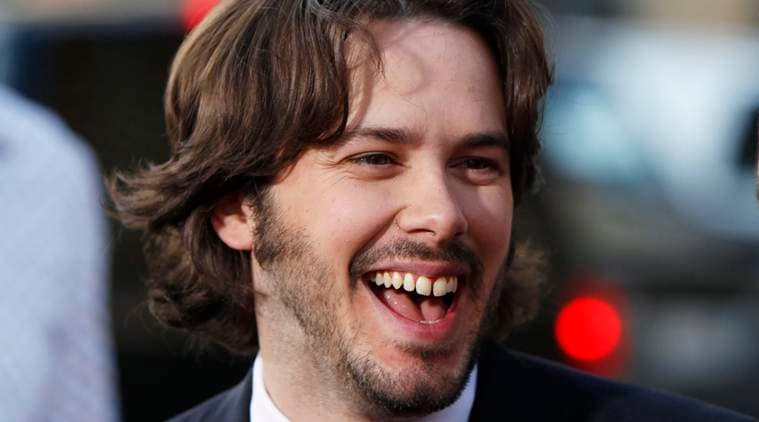 Edgar Wright is set to helm an animated film. (Source: Reuters)
"The World's End" director Edgar Wright is set to helm an animated film, centred on the concept of shadows.
This movie will mark 41-year-old Wright's first animation venture.
He will co-write the DreamWorks Animation project with David Walliams, said The Hollywood Reporter.
"Edgar will spearhead a new approach to this fascinating concept and we're ecstatic to have him on board as director along with David as co-writer," said a statement from DreamWorks Animation's co-presidents of feature animation Bonnie Arnold and Mireille Soria.
"We've always been intrigued by a film concept involving shadows, and now with Edgar's signature comedic style and abilities as a natural storyteller, audiences will be treated to a truly captivating and energetic tale."
The project is a new take on a previously developed concept about shadows. DreamWorks Animation had previously been working on a film called ...read more